Posted By janice on October 31, 2011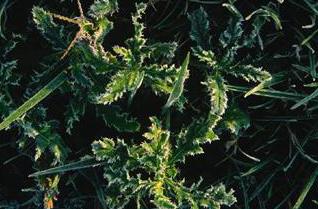 The drought and my lack of watering have killed most of my lawn, and I cancelled my lawn service. I realized that I needed to stop paying someone to mow dead grass.
A month later, I realized the remaining grass clumps were growing and needed to be mowed. Instead of calling a lawn service, I decided I would buy a weedeater and just "mow" my clumps. Easy!
Last weekend, I found myself standing in the garden aisles of two home improvement stores, staring at the array of weedeaters. I did a lot of blinking and frowning. I realized I needed a cordless one since my house does not have any outside outlets, but that's as far as I got.
I was overwhelmed with the decisions. I only recognized one brand, and I was surprised that weedeaters could run over $100. I left both stores empty-handed, muttering to myself about looking online and asking my Facebook friends.
Let go of perfectionism (and paralysis)
A couple of days later, I realized I was overthinking. It's a bloody weedeater, not a refrigerator or a car, and it didn't require agonizing decision-making. I've seen this with my clients many times – that spinning around in circles. I stopped myself from the perfectionistic spinning and decided to just buy a weedeater.
On Saturday, I went back to the home improvement store, grabbed a cordless weedeater, and bought it.
I spent about 20 minutes wrestling with it to put it together, and it took me around 15 minutes to figure out how to turn it on. The clumps of tall grass are now uneven, chopped clumps, and I call that a victory.