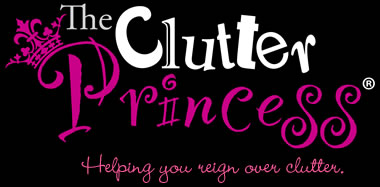 I'm Janice Marie Simon, The Clutter Princess. I've been a Professional Organizer since 2001, and I love every minute of it.
It's gratifying to help people streamline and rediscover their lives. When I arrive at a client's door, I can see how stressed out he or she is, but by the end of our time together, I can see how much better they feel. That makes me happy.
No matter where you came from, no matter what you've learned in the past, no matter how crazy and busy your life is, you can lead a more organized life if you want it. I'm here to help you reign over clutter!