Posted By janice on October 8, 2012
"I dare you, while there is still time, to have a magnificent obsession." – William Danforth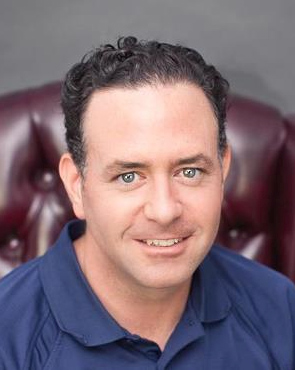 My friend Chris Yeager sat across from me at lunch and explained how he was quitting his job to pursue his true passion of learning to fly helicopters. We sat at a small table at the Mexican restaurant he had introduced me to, one of those dives with great food and decorated with Christmas lights.
When he told me his news, I'll admit I was a bit flabbergasted yet supportive. I told him how even though I hadn't flown in a helicopter, they make me nervous. "I will never fly with my friends," he said shaking his head.
He had been unhappy with the editing work he was doing at MD Anderson and felt stuck. He had been working with my life coach and friend Marilyn who lived in California. Talking about this change made him truly happy, and as his friend, I was happy for him. After all, my job speaks to all of my passions, and with my previous two jobs, I had stayed a year too long at each and was miserable and unhappy – something Chris and I had talked about several times.
The lunch time conversation occurred several years ago, and even though we didn't see each other as often after he left, we kept up with each other as he began flight school. The last time we actually talked on the phone was during my birthday last year. He called to apologize for not coming to my party that night because he had an opportunity to fly. "Of course, sweetie," I said. "It's just a party. Go fly."
On September 10, 2012, the helicopter Chris was piloting crashed near a highway, killing him and his passenger instantly. I found out the next morning, the anniversary of 9/11, as I sipped orange juice watching the local news flickering on the television screen. As I played on my computer, I wasn't listening too closely until I heard the words "helicopter crash," and I looked up as the news anchor announced the pilot was Chris.
I realized I had been holding my breath. I blinked several times in disbelief, and I pulled up the story on the news station's website. There it was in black and white. My friend was gone.
When I told my brother the news about the crash, he said, "At least you got to know him for a while." True words, but I wanted to know him longer.
Meeting Cute Boy
I immediately spotted Chris when he began working at MD Anderson in the publications department as an editor. Since our departments were on the same floor, we were hallway buddies – the people you see and say hello to all the time. The Gay Boyfriends at work and I were all atwitter since he was good-looking. Since I didn't know his name, I referred to him as the Cute Boy Down the Hall or "Cute Boy" for short.
At some point, we finally introduced ourselves to each other and began chatting in the hall. Chatting led to lunch and the building of a lovely friendship. He was the same age as my little brother, and he brought out my big sister qualities. When I finally confessed to the nickname I had for him, he found the Cute Boy moniker amusing and flattering since he truly did not think he was a good-looking guy.
A Celebration of Life
As I walked into the Quaker building and sat down in a pew, I saw how many people were already there, and I thought how surprised Chris would be at the turnout. During the service, people who stood and shared stories about Chris echoed the same sentiment. Always laidback and humble, Chris never considered himself smart, good-looking or funny, no matter how many times we told him he was.
Although I have many stories to share about Chris, I just couldn't speak at the service. I was just overwhelmed with grief and pain, and listening to the other stories was just brutal. I felt so sad for his new wife, stepdaughter, family members and other friends. At some point, a co-worker from the helicopter company where Chris worked stood up and said how the flight was in his flight book, not Chris'. We all gasped, and my heart broke for the young man. Survivor guilt is a terrible, terrible thing, and I hope his family and friends take care of him.
We did have some adventures together. Here are couple of stories that I would like to share:
Hurricane Rita. While many of us fled Houston for Hurricane Rita, Chris stayed behind hoping for great storm watching. He was disappointed since Houston didn't even get rain. As I sat in Oklahoma at my parent's house, I receive a phone call from my brother's alarm company. There had been a fire at the house, and the firefighters needed help securing the door. My brother and sister-in-law were in California for a conference, and I couldn't reach them right away. The only person I knew with the necessary skill set was Chris, and I called him to help.
Chris went over to my brother's house, and a neighbor quickly confronted him, asking who he was. Chris said, "I'm the dude's sister's friend." Well, of course. Chris secured the door and the next day went back over to board it up. At one point, Chris called with a question, and I called my brother. When I told my brother to call Chris directly, my brother said, "Oh, you're doing fine." When I asked Chris if he wanted to talk to Ed directly, he said, "Oh, what you told me is fine." I wound up talking to Chris on my cell phone and to my brother on my mom's cell, and I had some choice words about male communication skills.
Chris was able to let us know that the fire was with the water heater and there was some smoke in the house but no other damage. By the end of the weekend, my parents were talking about Chris like they knew him, and my brother, grateful for his help, bought him some alcoholic beverages.
Furniture. When I bought a couple of bookshelves and a TV table for my apartment, Chris came over to help me put it together since two pieces had glass doors. He actually read the directions and insisted we put all the nails on the bookshelf backing as the directions outlined despite my protests. The two pieces he put together are in the living room of my house now. He popped into my mind the Saturday before the crash when several guests at my house asked about the furniture, and I told them about Chris and his handiwork.
Doughnuts and Mexican Food. One year for my birthday, Chris insisted on taking me out for doughnuts. He was shocked that I hadn't eaten doughnuts in a couple of years because I was eating healthier. We met at the Shipley's near the Medical Center to dine on doughnuts and chocolate milk.
Speaking of eating, we were good at it. We frequently had lunch at the Mexican restaurant I mentioned at the beginning. We cleaned our plates every time as we discussed everything from God and the universe to office gossip and news. During the three-hour memorial service, I kept thinking of how Chris would wonder why we all sat in the church area talking about him for three hours instead of eating in the other room.
Dating Advice. We functioned as dating coaches for each other, and we always discussed dates we had – or were trying to have. Once I had a couple of lunch dates with a guy, who took me to a cafeteria for one of those outings. Chris told me, "That's not the place you go with someone on a date." He was right. On one of his first dates, I told him to wear his blue shirt since it brings out his blue eyes.
Hairy Situations. I was there for him during one particular moment of tragedy: the decision he made to grow his curly black hair long. The longer his hair grew, the more he lost his Cute Boy status. Once at lunch, he said a female co-worker told him that she didn't like his hair and asked my opinion. I agreed with his co-worker and even added how the Gay Boyfriends at work had called me to tell me to tell Cute Boy to cut his hair. "You're not Cute Boy with long hair," I said. He cut his hair short a couple of days later.
We were the kind of friends who could go months without talking, but we would pick right up where we left off. Chris and I chatted on Facebook a couple of times, especially when he announced his engagement to his now wife.
I wound up becoming ill at my birthday party, which was the beginning of health problems I experienced for nearly a year. Since I was ill, I didn't have the energy or wherewithal to talk to many of my friends or hang out with them, and I felt like I have neglected everyone.
After I related the story about how he put together my furniture, I thought how I needed to call or email him to check in and let him know that I was finally healthier. I started making a mental list of several other neglected friends who I hadn't seen in a while. One Saturday I am thinking about Chris and telling a funny story about how he helped with the furniture, and the next Saturday, I found myself attending his funeral.
Following His Passion
Watching Chris pursue his dream taught me a great deal about following your passion. Even though other co-workers thought he was insane to quit a good job to fly helicopters, I thought he was brave, and I wondered how many of the naysayers were actually envious that he was pursuing something he really wanted.
At the service, people kept repeating how Chris died doing what he was passionate about. It's all true, but I wish he was still here with us.
As I sat on that wooden pew with tears streaming down my face, I thought about my own writing projects I keep working on but never finishing. The same ones I talked to Chris about. The same ones he encouraged me to do. The ones I have to finish to honor the memory of my friend who lived and breathed his passion. After all, what the hell am I waiting for?
Although Chris and I loved each other and valued our friendship, we never said it out loud. One lesson we all learn the hard way is not telling the important people in our lives how much we love them. To all of my friends and family – the ones who I've known since the dawn of time and the new ones I keep picking up along the way – I want to tell you something. You are loved. You are important. You are special. My life is better for having you in it.
So my darling Cute Boy, I thank you for the time we had together, for the lessons you taught us, and for the gift of knowing you for a while.
I will miss you, my friend.