Posted By janice on June 27, 2011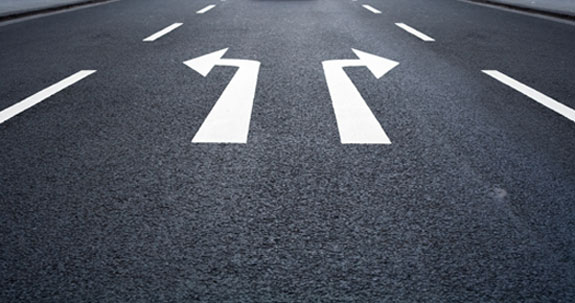 I stayed up very late Saturday night reading the book "One Nation Under Sex: How the Private Lives of Presidents, First Ladies, and Their Lovers Changed the Course of American History" by Larry Flynt and Dr. David Eisenbach.
I never thought I would buy a book by Larry Flynt, but after reading Eisenbach's article in The Chronical of Higher Education about it, I had to buy it. I have always loved history, and the book winds up being a history of presidential love affairs and a history of journalism. In the age of 24/7 news, it's hard to imagine a time when the press ignored news about a president's love life.
Now I'm sure you're wondering what a book about the love lives of presidents and their wives has to do with organizing. One reoccurring theme of the book was the power one decision can have on a single life and a nation.
Decision-making is something we do a thousand times a day. We decide to roll over and hit snooze. We decide to go to the gym or not. We decide who to spend time with. We decide to keep something or not. We decide to take action or not.
Like I said, we make a thousand decisions a day. Some are tiny, and some are life-changing. However, they all add up whether you are a president or not.
When working with clients, many times I discover they have put off making decisions, and that's why the clutter – whether it's digital or paper – has crept up on them.
Take a look around your home and office. What decisions have you been putting off? What decisions do you need to make?