Posted By janice on June 13, 2011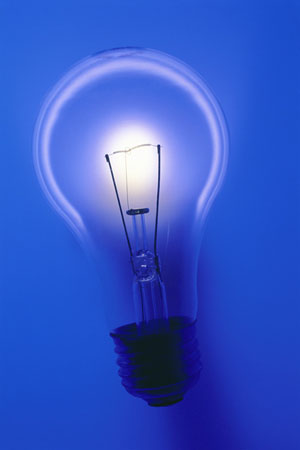 On Saturday, I had the opportunity to attend the TedxHouston event. For those who aren't familiar, TED features short talks on technology, entertainment and design, and their slogan is Ideas Worth Spreading.
TED then makes these talks available for anyone around the world for free. Talks including "If I Should Have a Daughter" and "A Life Lesson from a Volunteer Firefighter" are a couple of my recent favorites. During Saturday's event, clips also were shown of two speakers from the main TED event – Jessi Arington's ("Wear Nothing New") and Aimee Mullins, who is absolutely amazing. (See "Aimee Mullins and Her 12 Pair of Legs.")
I walked out of Saturday's event inspired, ready to take on the world and utterly exhausted. I could tell from the twitter stream that many of my fellow participants felt the same way.
The theme of the entire day was "Where Do We Go From Here?" and several major ideas flowed from the slate of speakers. The ideas centered around innovation and creativity, service, sustainability, speaking up and finding our place in the world.
Innovation and Creativity
Dr. Roberta Ness showed us that innovative thinking can be taught by breaking our "frames" of thinking. She encouraged us to "find the joy in coloring outside the lines."
Constance Adams, a space architect, has designed space travel and habitat projects, including Virgin Galatica's spaceship hangar. Adams spoke about what she calls the crisis for America's intellectual capital. "How do democracies conceive, approve, enact and complete Great Projects?" she asked.
The last Great Project was the Race to the Moon. The launch of Sputnik woke us up as a nation, she pointed out. When we walked on the moon, 400,000 people worked for the space program. "What kills it now is politics," Adams said. "We're never going to get to Mars like this."
The space race led to other innovations throughout the world – communication satellites, the Internet and things like Tang and Velcro. Adams posed the question: What will our Sputnik moment be?
Dr. Wade Adams, a scientist at Rice University, discussed the innovations that nanotechnology will bring us in medicine and energy. We will need incredible advances in medicine in the next 10 years.
Adams points out that we also have to solve the energy problem that's facing the world. Renewable energy has to become 50% of our energy by 2050, and nanotechnology will be the means to distribute solar energy.
Service
Kurt R. Podeszwa, director of Camp 4 All, encouraged us to serve. He said the way to serve is to serve in your strength and interest areas, serve to learn something new, and serve with an open mind. The camp he runs is for children with illness, handicaps, burns and other issues. "I see kids who want to have fun," he said. "Do something. People pay attention to what you do more than what you say."
Sustainability
Michael Skelly told us about the increase usage of wind energy in Texas and said we need to continue to increase renewable energy sources, such as wind energy. He said we would need an area as big as New Jersey in order for the United States to be using 20% solar power by 2030.
Laura Spanjian, who is in charge of the City of Houston's sustainability efforts, pointed the efforts being done in Houston. All of our traffic lights are LED, saving $3.6 million a year. LED lights are changed out every seven years instead of every year. The next effort is focusing on converting street lights.
Other City of Houston sustainability highlights:
Residents can have their homes evaluated for energy savings through a city program called REEP. Check out more information about it here.
The city will have 25 charging stations for electrical cars by the end of the year. Electric cars are being added to the city's fleet.
Houston is the leader in the country for LEED certified office buildings. The next challenge is tackling the older office buildings.
Speaking Up
Nina Godiwalla, author of the book Suits: A Woman on Wall Street, shared her experience of being a minority woman on Wall Street and how she felt stripped of her identity because she had to leave her differences at the door. She was surprised by how people of all ages and races came up to her during her book tour to thank her for telling their story.
"It is our responsibility to speak up for those without power," she said. "Step up and speak up especially when you have the power…You have the power to make changes."
Angela Blanchard, president and CEO of Neighborhood Centers Inc., said we need to ask new questions. We usually focus on what's broken with poor neighborhoods and the people who live there. "You can't build on broken," she said.
Instead, she suggested that we ask, "what works?" "What do you have?" "What's strong?" "What's right?" Blanchard said that when people in her organization ask those questions, they listen and find stories of "brave, passionate people."
She told the story of how when they talked to evacuees from Katrina, they sat up straighter when they were asked about their assets and strengths and about what they could do. "We all have the imagination and capacity to live better," she said. "When we help, we want to be part of the story."
Blanchard points out if we can change a neighborhood, we can change a city. When we change a city, we can change the world.
Finding Our Place
Chris Seay, the Ecclesia Church pastor, urged us to speak with conviction and authority and to live in our own stories. Ironically, Seay said he hates religion since it brings the worst out in us and makes us look down on others.
Seay encouraged us to stop mimicking others and be ourselves. "Be you," he said. Looking at our own family stories and understanding our past helps us go forward. By looking at our pasts, we will discover we have more in common with others than we have things that divide us.