Posted By janice on May 11, 2011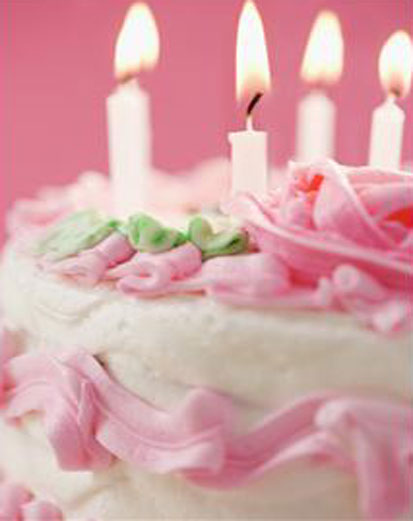 I turn 43 this month. Yeah, I know. I have to lie down in a dark room too when I think too much about it.
In honor of my birthday month, I am passing along my Top 43 Organizing Tips. My blog editor, Darcy, will probably make me split this into a couple of posts since I am so freaking old now that having 43 tips will make my blog post way too long.
Know your boundaries. How do you want to spend your time?
When you know your boundaries, respect them.
Learn to say no.
Write it down. Get it out of your head.
Don't check email 24/7. Otherwise you will go crazy.
Email shouldn't be used for an emergency.
Have a home for everything.
Go digital when possible to eliminate paper.
But don't scan everything. Not every piece of paper is scan-worthy.
Have a folder called "Taxes" and put in any receipt or paperwork you might need for taxes.
Keep only the stuff you love.
If you love everything, you need to be more discerning about what you love.
Use the Judith Kohlberg's method of categorizing your stuff as Friends, Acquaintances and Strangers. Keep the Friends, ditch the Strangers, and negotiate with Acquaintances.
Again, if everything is a "Friend," be more discerning.
You don't have to keep an ugly present forever.
If you never watch it on the DVR, then stop recording it.
To remember birthdays, enter them on your calendar and set it up so you receive a reminder a week ahead. How do you think I remember birthdays for 10 nieces and nephews?
Take a vacation.
When you go on vacation, don't call in to work, check work email, or go into the office. It's called a VACATION. They can't miss you until you leave.
Dropbox is a great way to manage working documents – no matter where you are.
Remove photos from old magnetic photo albums with dental floss.
Convert photos to digital to preserve them.
Back up your computer onto an external hard drive or use a computer service.
Pay bills online when possible.
Periodically clean out the refrigerator and pantry and toss anything that's expired.
Periodically clean out the bathroom drawers and toss anything that's expired.
Expect the best. Prepare for the worst.
Get rid of any clothes and shoes that are uncomfortable and don't make you feel absolutely fabulous.
If you don't want it, you don't have to keep it.
Start where you are.
There is victory in each and every baby step.
Prepare for the next day the night before. Lay out your clothes, pack your lunch, and go through the kids' backpacks and your bags.
Start your day by asking: What are the three Most Important Things (MITs) I have to do today?
"Done is perfect." – Donna Smallin, The One-Minute Organizer
"It's never too late to be what you might have been." – George Eliot
Multi-tasking reduces your productivity by 20 to 40%. Think uni-tasking – doing tasks sequentially instead of simultaneously.
If you must use your cell while driving, use a hands-free device.
Don't forget to put on your own oxygen mask first.
You can't move forward if you keep holding onto the past.
Don't clean up before the housekeepers come.
Sometimes you have to dance and eat chocolate.
Make time for the important people in your life.
Do something nice for yourself. After all, it's my birthday.