Posted By janice on April 28, 2011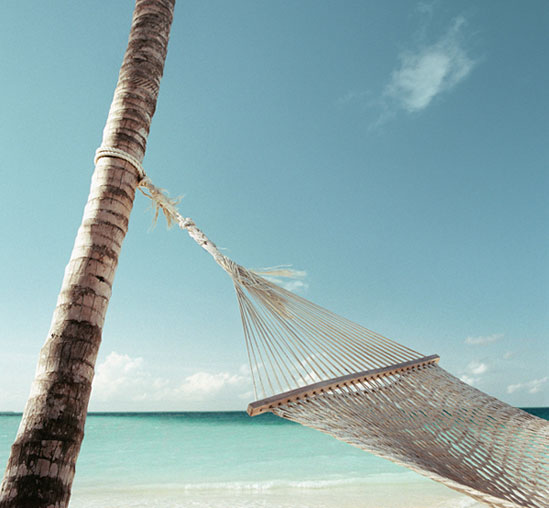 Ah, summer is just around the corner, and with summer comes summer vacations. If I've said it once, I've said it a thousand times: everyone needs a vacation!
That is especially true for bosses. But many of them let work creep into their holiday, and that simply won't do. There are a number of reasons for this, which I have outlined below in a real e-mail I actually sent earlier this month to my own boss and another executive at work. I share it now with you as inspiration for bosses everywhere to schedule time to rest and recharge.

Letter to my boss
I know you are both jetting off for your vacation next week, and I wanted to remind you again about working while on vacation. Studies show that we can only regain the cognitive abilities we lose during work by taking a VACATION. A real vacation. Your brain needs it.
This is what a vacation looks like:

You don't take the bloody Blackberry or laptop with you.
You don't check work e-mail.
You don't call in … just to check in. You may call us ONLY if you're being held hostage by a drug cartel.
We can't miss you unless you leave.
You relax, lay in the sun and enjoy yourself.
Vacations are not only for YOU, but for the PEOPLE WHO WORK AROUND YOU TOO. Believe me, all of your people want you to take a vacation. When you send e-mails, check e-mails, and call in during vacation, you are sending the following messages to your staff –whether you intended to or not:
You don't trust us.
You're a micro-manager.
We all should work 24/7 and not have any sort of life – even at home or Hawaii.
To put your mind at ease, you should know:
We know what to do in case of emergency and know how to evacuate the building.
Your supervisor is here in case we get into a serious bind.
E-mail should NEVER be used for an emergency (Call if it's a real emergency.)
Yes, I know email piles up, but you're in a better frame of mind to deal with it AFTER you and your brain have had a vacation.
IT gets mad when you get sand in your Blackberry, iPad and laptop.
We can identify your cell number on the Caller ID.
The last time you both went on vacation together and did work – check Blackberry, call in, etc., there was an earthquake in Chile and a tsunami alert in Hawaii, where you were. I'm not saying it's connected, but nothing proves it wasn't. So do you want to take the chance on causing another earth-shaking disaster (literally)?
Enjoy your vacation! We'll be here when you get back.