Posted By janice on March 14, 2011
Over the weekend, I gave a talk to a fun group on Organizing from Home. During the presentation, a woman asked the question: "How do you get yourself going when depression is holding you back? I can't blame it all on the depression."
Ah, yes, depression. I know it well. I know firsthand how depression can suck up all your available energy, but at some point, I got annoyed at depression and wanted progress.
So when the woman asked her question, I heard her. It can become easy to make depression the scapegoat for everything.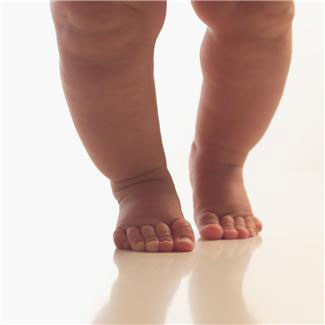 One of the tips I talk about – regardless if depression or anything else is an issue – is to take a small step. All baby steps are progress. All baby steps are movement forward.
Here are some examples of baby steps you can take:
Toss the junk mail.
Load the dishwasher.
Unload the dishwasher.
Open the mail.
Find five things you no longer want.
Put the laundry away.
Take an action on something you're dragging your feet on.
Clean out the refrigerator.
Clean out underneath the sink.
Clean out a drawer.
Go through your socks.
Go through the medicine cabinet (or wherever you stash medicine and such).
Load charitable donations in the car.
Drop off the charitable donations.
Each baby step you make toward your goals empowers you to make more. As you make more and more steps, you can see your goal in sight. That is powerful motivation to continue moving forward.
Getting Help
Sometimes you need help to move forward. I've been fortunate in the past couple of years that I've had friends helped me over the hump.
Ellen and Leslie, who are on their way on becoming coaches, helped me take action on some long-neglected projects. Christina and her husband Randy came over and helped me on some house projects. Carol and I empower each other by helping each other on our respective home decorating projects, and we take turns being Ethel to the other's Lucy, depending on the mad scheme we have conceived.
I also hired help. My trainer got me started on the road to working out, and now that our time together is up, I have an exercise list and the knowledge of how to do it. I work out in the mornings, and the hardest thing is getting up and getting dressed in my workout clothes. Once I get up, I reach for the gym clothes. Then I'm golden.
A Few Words about Depression
Feeling bad all the time is not normal. If you think you may be depressed, please seek help from a psychiatrist to get a proper diagnosis and a treatment plan. There's no shame in getting help.
Anti-depressants don't have to be for a lifetime, and in fact, I'll finish up my "weaning" process by the end of the week. I've told my friends to let me know if I start acting twitchy.
When I think of where I've been in the past two years, it seems like a dark forest that I had to travel through to get where I am today.
It just took some empowering, baby steps. And good friends.